Capacity up to 60 t.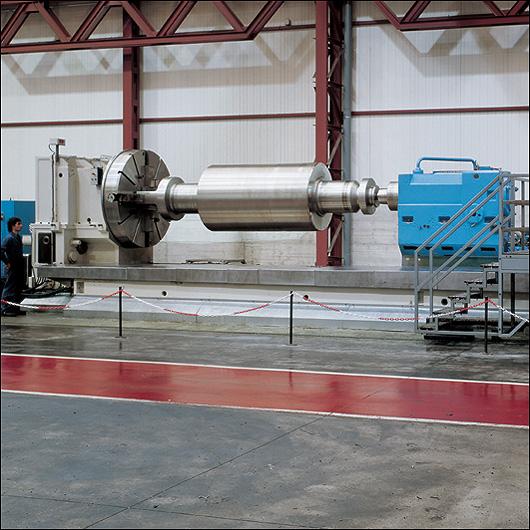 Horizontal: constraints from 0-50,000 kg.
Measurements: Ø 2050 on head Ø 2350 on bench x 8000 mm long
IUG Horizontal lathe, CNC fitted with SIEMENS 8.40D control, plate Ø 1800 mm, Ø 2050 on head Ø 2350 on bench x 2350 mm, length between points 8000 mm, spindle power 84 kW, maximum weight between points 50,000 kg, external grinding head with grinder Ø 750 mm, lens Ø 1500 mm and 25,000 kg. Maximum RPM 165.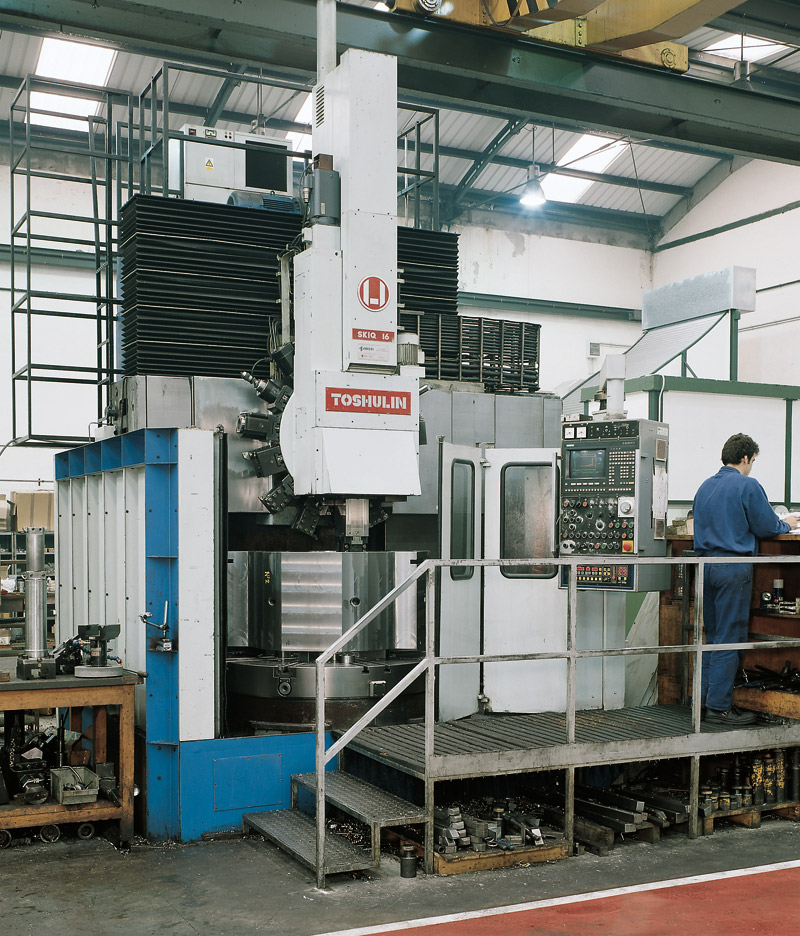 Vertical: constraints from 0 to 10,000 kg.
Measurements: Ø 2200 x 1900
Vertical lathe TOSHULLIN SKIQ 16 CNC "C", fitted with Siemens 820T 3-axis control. Ø Plate 1600 mm. Maximum machining Ø 2200 mm. Maximum machining height 1900 mm. Operations available: lathing, boring, milling and grinding. RENISMAW probe measurement system. PROMETEC tool pressure measurement system.